New Opera Premieres at Texas State University San Marcos
"It's an ideal means of introducing Mollicone's delightfully variegated score, a mélange of styles that blur boundaries among classical, jazz, and musical theater. The vocal writing is tuneful, the orchestrations vivid, often harmonically piquant...."
"Harnick's libretto is equally expressive, filled with wit and provocative imagery. This was the second collaboration between the pair, the first being Coyote Tales in 1998 for Kansas City Lyric Opera...."
CLASSICAL VOICE NORTH AMERICA 5/5/16 – Diane Windeler
Premiere Performance – Concerto for Violin and Orchestra
Mollicone's new work performed by Eric Kujawsky and the Redwood Symphony Orchestra, with violin soloist Alexander Eisenberg.
Henry Mollicone – Composer / Conductor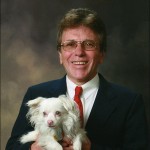 "...One of the most distinctive American opera composers." --The Washington Post, January 1998  From l985 to the present, as a resident of San Jose California, Mr. Mollicone has worked actively as a free-lance conductor of opera, symphonic, and new music ,while holding various university teaching posts. Music composed during this period include the operas HOTEL EDEN (premiered at Opera San Jose, and later produced in New York and … click for full bio
For the first time, I listened to Copland's "Inscape". This piece to my ear is stronger than "Connotations", which was written 5 years earlier. Even though it's not my favorite Copland, it is strong and bold (in the sense of Ruggles), and like Stravinsky, Copland maintains enough of his stylistic elements from the past to […]